Search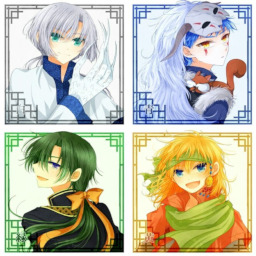 Adventure
Alternate Universe
Crossover
Human
---
Hello and welcome all (especially the ladies), my name is Jea-ha, the Ryokuryuu or Green Dragon. And yes, I am available.
How can you say such things so casually, Jea-ha? It is distasteful. My name is Kija, the Hakuryuu, otherwise known as the White Dragon and don't mind my brother.
And Zeno is Zeno, the Ouryuu or Yellow Dragon! Pleased to meet you all! And this is Seiryuu, the Blue Dragon!
...... Shin-ah.
Well, now that introductions are out of the way, let's begin. Our story starts where any Displaced story starts. At a convention. We had attended the con dressed as the Dragon Warriors from Akatsuki no Yona, bought something from The Merchant, and now here we are in Equestria.
A\N Again, no idea who made this art, but credit to them.
Adventure
Alternate Universe
Crossover
---
Chrysalis has won, Twilight is dying and everything looks hopeless. Still feeling the sting of betrayal from her friends, three powerfull entities visit Twilight's fading mind and offer her a deal. To not only survive, but to assume their mantle of power. Twilight accepts and is reborn as the next Queen of the kaiju.
This is all based on Snow Ghost Pony's, Kaiju Rumble. Credit for this wonderful idea goes to them.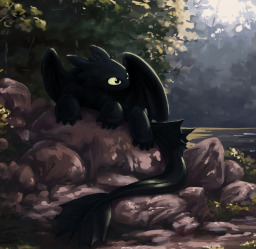 Alternate Universe
Crossover
Human
Slice of Life
---
My name is Eric and this is my wife, Saskia. How to Train Your Dragon has always had a special place in our hearts and after the second movie came out, we decided to go a convention together, dressed as Night Furies. What could possibly go wrong?
Apparently, an awful lot.
We bought this Night Fury egg from this guy dressed as the Merchant and we ended up in an alternate Equestria as Night Furies. Well on the bright side, we always wanted to be parents.
A\N The cover is a picture by Choedan-Kal.

Adventure
---
Two ponies, Sky Streak and Midnight wake up, only to find themselves in the middle of a desert, alone.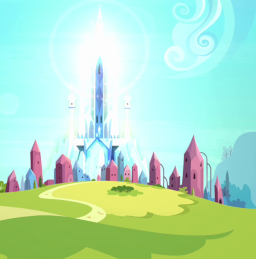 Source
Adventure
Alternate Universe
Thriller
---
Snow Shoe, an Earth Pony from Vanhoover wants to be like his idol, Daring Do. So in an attempt to emulate her he sets out on a quest into the Frozen North in search of the Ancient Crystal Empire and its crystal king.
---
Gore
Adventure
Dark
Equestria Girls
Horror
Mystery
Thriller
---
Sunset Shimmer, Twilight, Pinkie Pie, Applejack, Rainbow Dash, Rarity, Fluttershy, Spike, Discord, Big Mac, Apple Bloom, Sweetie Belle, and Scootaloo go to the fall formal at Canterlot High. Then they discover three cannibals and figure out who they are.
Comedy
---
This story is a sequel to
The Lesson Of Tickling
---
Ponyville's greatest teacher, Cheerilee sees Spike. So, she decided to see him and asks him to tickle her.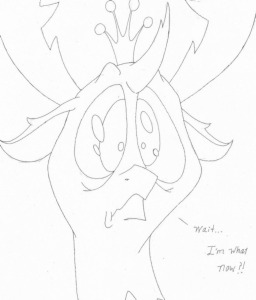 Source
Alternate Universe
Comedy
Romance
Slice of Life
---
Immediately following the occurrence now referred to as "the Metamorphosis", Thorax is now king of an entirely new race... and he only has a small idea of what to do.
This covers the many obstacles King Thorax must now face with his new position- establishing an economy, setting up defenses against the creatures and tribes of the Badlands, and figuring out exactly how his species works now.
It's a lot of pressure, honestly.
(rated Teen because adult themes are discussed)

Sex
Adventure
Alternate Universe
Comedy
Crossover
Romance
---
This story is a side story to Alfreda and Cell's Mutiversal Adventure
Alfreda and Cell are so close to facing to the final trial to face Anti-Matter and ending all of this. That is... until they end up on an unknown planet in an unknown universe meeting this orange, spoon thing, just as he tries to befriend an old villain in this galaxy teaming with new life. Everyone has mixed opinions on what to do, help the galaxy, go home, or give up. All that's certain is that one of their lives will change forever as secrets of the past are unleashed as Alfreda and Cell must Wander over Yonder.
Rated teen for good measure and some suggestive themes.
Obviously a crossover with Wander over Yonder after season 2. #SaveWOY.