Search
Romance
Slice of Life
---
Applejack stumbles upon Rarity late one night inside Twilight Sparkle's castle.
Adventure
Comedy
Crossover
---
Following a robery for Joker gone wrong, Harley Quinn finds herself in Equestria and turned into a pony. Now trapped on this world, she's tasked by Celestia to learn the meaning of friendship under Twilight and her friends. Will Harley adjust to this world and learn to be a "good pony"? Or will her previous loyalty to "Mr J" prevail?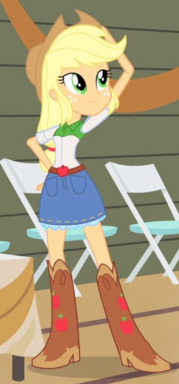 2nd Person
Equestria Girls
Romance
Slice of Life
---
This story is a sequel to
Thunder and Lightning
---
Applejack has been your best friend for a long time since you both were little kids. But as of late, you've been looking at her differently. When you get close to her, your heart beats faster. Her southern accent makes your heart dance. You've caught... feelings. Out of fear of destroying the greatest friendship you have, you begin to distance yourself a little bit. The last thing you want is to make things awkward.
One day, Applejack approaches you and invites you to come with her family to the Apple Family Reunion. An extended period of time close to Applejack... your best friend... your crush. How are you going to keep your feelings contained when you're around her for so long? Or... maybe you shouldn't keep them to yourself. Maybe it's finally time to admit how you truly feel.
---
3rd installment of the The Cute, the Fluffy, and Romantic
WARNING: May contain lots of fluff

Alternate Universe
Comedy
Equestria Girls
Human
Romance
---
(Alternate Universe of Equestria Girls)
For as long as anyone could tell or went to Canterlot High they would tell you to stay away from the Sinister Six. Who are the Sinister Six you ask? They were a bunch of nobodies who were made fun of until they worked together and now were the most powerful group in CHS as well as the Student Council. For the last 3 years after the Main six left from graduation the Sinister Six has kept CHS under their thumbs. But what they didn't expect was a transfer student from an unknown island in the middle of nowhere to come in and throw a wrench into their plan. Now the Six will have to get rid of the new student. But will they succeed or will emotions that they've never felt before rise up and change them?
Find out in the story of The Sinister Six meets the boy who was raised by Dragons!
(Authors note: Spike is human in this story and there is no portal to equestria Also no Sunset Don't kill me)


Romance
Slice of Life
---
When he finds himself in the MLP world on yet another assignment from the Authorities, Benjamin soon realizes he not only has to survive but to navigate the complex Royal Court, make friends, influence ponies and learn as much as he can as fast he as can. He never expected to fall in love, become a mage or end up caring for the inhabitants as much as he does.
This is his story in his own words from the time he arrives until he finds his True Purpose.
Gore
Adventure
Dark
Mystery
Romance
Tragedy
---
Twilight and her friends found a wolf, and he's evil and wants to kill them. Basically, he just wants to end Celestia, somehow they were told that he was banish for almost (accidentally) killing a pony. Well, more importantly it wasn't just anypony. It was Luna. So yea! They have to reform him. The hard part, he's after Luna. Why? Well, read to find out!
Adventure
Alternate Universe
Romance
---
Nova Dusk only ever wanted a peaceful life, but all of that is thrown out the window when he unknowingly marries a changeling queen. Caught between two warring parties, Nova and his wife, Mimic, must find a way to end a war before it begins.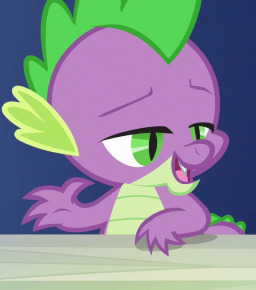 Gore
Comedy
Dark
Random
---
Spike has found the wonders of proper moisturization. Unfortunately for him, Twilight doesn't approve.
Written for Soft Hands Contest
Dark
Tragedy
---
After the changeling invasion of Canterlot, Chrysalis finds herself broken, and in a state of duress. Her shattered mind wandering towards thoughts of change, and uncertainty for the future of her precious race.
What the queen of the changelings decides to do in this dark hour, will without a doubt, change the future of her entire species.
---
Written as a way to vent my frustrations.
Art by: Ventious
Edited by: NorrisThePony