Search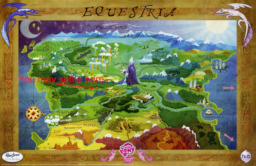 Adventure
Human
---
Our Sun is dying. A portal to the Unkown opens and the biggest migration of all time begins.
100.000 settlers at a time and everytime to another world. The last 100.000 settler may find their personal paradise before the Earth grows silent forever.
---------------------------------
This story will be driven by the readers. I don't want to spoiler to much, but you are the settlers and your votes count into the story. Every once in a while I will post a poll from google drive and everyone can vote. This will change the story, but will make writing a bit slower. So please be patient with updates.
Tags will be added as the story continues.
I'm from german and even if my english has improved over the years it's far from perfect. So the only correction at the moment is me and google drive. I think google drive does a good job so far but if anyone wants to proofread contact me. I could give you sugestion rights for my google documents.
If your asking about Metal Heart (my other story) I will continue this one eventually, after I have rewritten everything.
Equestria Girls
Romance
---
Canterlot High is no stranger to new students appearing out of no where, but this newest student has caught the attention of Sunset Shimmer. Guarded more so then any new student would be, Sunset seeks to know more about this Crimson Cloud and what wounds he might be hiding behind his pained eyes. As she slowly brakes down Clouds defences, Sunset begins to discover something even more surprising…could she be falling in love with him?
Cover art belongs to http://doublewbrothers.deviantart.com
Adventure
Crossover
Equestria Girls
Human
---
It all started with the portal. Twilight had just took out Sunset Shimmer, and was adjusting to life back in Canterlot High. People recognized her as a hero. Principals Luna and Celestia awarded her and the rest of the girls with medals, and Sunset Shimmer was trying to fit in (I mean come on, how would you try to fit in after you destroyed almost half your school and mind controlled the student body?). Anyways, Twilight was doing some research, and found strong signs of mysterious energy and didn't know where it came from or what was causing it. Next thing she knows, she and Sunset were sucked into the portal, and was stuck in an unknown region called Alola.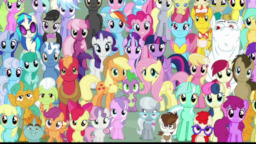 Comedy
Human
Random
Slice of Life
---
The Equestrian Nation has merged with our world.
Now every human by law, must take in a pony to care for.
Must be nice right?
Maybe not...
These are the stories of various people, trying to get on with thier lives after a pony has invaded thier home. Some will open thier hearts and others might just go crazy.
All luck of the draw right?

Comedy
Slice of Life
---
Rarity, Applejack, Cheerilee, and Big Macintosh head back to the Ponyville High School for their reunion. And that means old friends waiting to be met and stories to tell. Who will the run into? Read to find out.
Guest Starring the cast of My Little Pony Tales.
Contains trace amounts of shipping, but not very much (and not even of one of my favorite ships).
This started out as a collab, but due to various things it turned into a commission. This was fun to write and I really enjoyed it!
Commissioned (and partly written up to the debut of our guest stars) by Alexwarlorn!
My Little Pony Friendship is Magic/My Little Pony Tales Crossover.
My Little Pony in all forms belongs to Hasbro!
Thanks to Alazak for the cover art! Which I used to make it a tiny bit of a surprise who the guest stars were!
2nd Person
Human
Sad
Slice of Life
---
Anon does not like Equestria.
It's not that life there is too hard for him, quite the opposite.
The ponies have been generous enough to provide him with clothing, shelter, and more food than he could possibly eat.
And he hates it.
In this new world everything he had learned has suddenly become useless.
All he can do now is mooch off of others.
And to top it off some stupid retard decides to crash into him

Romance
Slice of Life
---
Some time after discovering her lovers true identity Celestia's feeling still have not changed. Though it seems she is the only one who trusts him now.
Another story that is some what related to my ongoing series known as "Strange Visitors from a Darker World".

Romance
---
When Rainbow Dash is off for the day, she decides to hang out with Applejack. Applejack still has a full day of work. Even though it is Rainbow's day off, she wouldn't mind helping out her best friend in the world. While she helps, Rainbow notices something about Applejack.
Adventure
Alternate Universe
Crossover
Romance
---
AGIG (Autonomous Generic Intelligence Gang) is a covert government agency in Equestria AU 41.32295. They exist outside even the jurisdiction of the Royal Sisters. They assist with anything from internal affairs, to foreign relations, to intergalactic relations. The public would never know of their existence. Here are some of their top secret files leaked to the public.
---
These files exist with in the canon of ComicSansPony's mlp comic review show "My 2 Bits". Knowledge of that series is not needed in order to read this story, but it is highly suggested.
---
This is co-authord by ComicSansPony and Coolman Stan