Search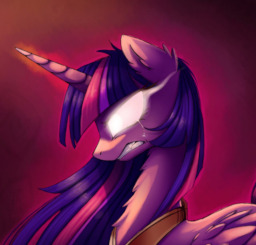 Dark
Drama
Sad
Thriller
---
Alya was the name Twilight and Celestia had given their adopted daughter two years ago. Nopony knew where the little filly came from. Nopony knew anything about her.
The two princesses had no idea that two years later she would reveal herself to be a changeling, and nopony—especially not Twilight—was prepared for it. Her previously normal, structured world comes crashing down around her. The happy future she had pictured for herself and her family, now a bittersweet memory.
After long days full of prying questions and sleepless nights bristling with nightmares, Twilight comes to a desperate conclusion: Alya is the root of her troubles.
Cover Art: The Price of Immortality by MagnaLuna
Source
Comedy
Dark
Random
Slice of Life
---
The "Ever Filly"; an ancient Spirit from a long forgotten age has taken Flurry Heart. With the power of the Crystal Heart she will turn the once beautiful city to a foalish hell. Co author/cover art: Mix-up. I couldn't upload the full cover art please view it .
Human
Slice of Life
---
In the crazed aftermath of Discord's escape, a young zebra and diamond dog are found on death's doorstep outside of Ponyville. Taken by their adoptive guardian, the duo attempts to acclimate to town to the best of their abilities all the while hiding a fairly big secret.
---
A collaboration between myself and Greycait . Give him praise for this as well.
Comedy
Dark
Drama
Slice of Life
Tragedy
---
This is basically a re-imagining of the character, Pinkamena Diane Pie, and a story of making her own identity in the land of Equestria.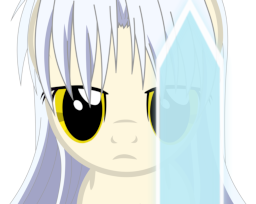 Adventure
Alternate Universe
Comedy
Crossover
Drama
Romance
---
Otonashi and the rest of the S.S.S crew get reincarnated as these creatures that look similar to ponies. Otonashi feels the need to look for them as they have been spread across Equestria. But the first one on his mind is who he's after first: Kanade. Join him on his journey as him and the mane six look for the S.S.S, and group them back together before their new lives truly begin.

Alternate Universe
Comedy
Crossover
Human
---
Name's Iro Kawa. I'm a Spectrum Dragon Slayer from the wizard guild Fairy Tail. I got sent to Equestria Through a Displacement spell. Now I go on Adventures as a Friend to the People and as Ponyville's Protector. I really hope I don't screw up!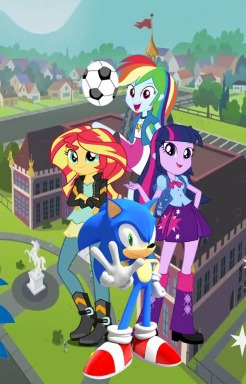 Adventure
Comedy
Crossover
Equestria Girls
---
(Cue Sonic Adventure 2 Battle Music - In The Groove)
"My name's Sonic! Sonic The Hedgehog! I was chilling out in Green Hill Zone, nothing too special, that is until that old Eggman showed up and launched another one of his attacks using the new and improved Death Egg. I stormed the base using the Chaos Emeralds and destroyed thousands of robots. It seemed Eggman was finished, until he hopped into his new Death Egg Robot. I got to give to the Eggster, he's persistent alright I'll give him that. No sense waiting around, time for me to finish this!"
"I'm Sunset Shimmer, but you can just call me Sunset. The others and I are waiting for Twilight to cross through the portal a month in our world. It seems like this will be the first time that she will be seeing us to have fun and not fight an evil power mad person in our world. Yeah, that was still a bit embarrassing. Oh! It looks like Twilight's coming through!