Search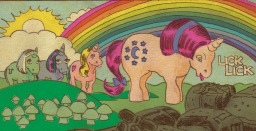 Comedy
Crossover
Random
---
Even when Twilight caught up with her Canterlot friends, she managed to forget one of them. Now Lyra Heartstrings has the perfect opportunity to correct that oversight. The enormous, mysterious artifact from beyond known time and space is really just a bonus.
Set in late season 5. Inspired by IDW's Transformers vs. G. I. Joe #13, which also provided the cover image. Graciously edited by Themaskedferret.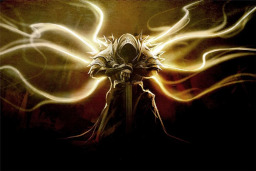 Alternate Universe
Drama
Human
Romance
---
It's been three long years since he first set foot in Equestria...
Three years that we spent fearing his power.
Three years that he spent reclining against a tree near the entrance to the Everfree forest.
Three winters that he spent under a mound of snow.
Three summers that he spent without taking a sip of water.
Three springs that he spent in the open rain, and three autumns that he let the leaf-filled winds play with his wings...
For three long years, nopony ever saw him move an inch or breathe a word, and yet, somehow, he was still always there to aid us in our darkest hours. He never asked anything in return and would always leave before we even got a chance to say "Thank you"
Now, after all this time, I just want to know why.
Inspired by the story Bride of Discord by DisneyFanatic23
Note: This isn't a crossover with Diablo. I just thought that the pic would suit the story pretty well... Also, this is basically just a very cheesy drama tale.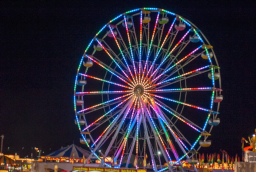 Comedy
Romance
Slice of Life
---
Twilight and Rarity just want to spend some quality time up on the ferris wheel together, but a certain group of fillies might make that slightly more difficult.
---
Edited by Harmony Pie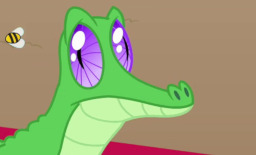 Random
---
One of the best philosophical minds of our time, Gummy relates to us his innermost thoughts about life, the Universe and candy.
Adventure
---
The Vigilant Owl: an underground network of specialists, who work in secret to protect the ponies of Equestria from harm. Spread throughout the continent, they use their unique gifts and talents to ensure that the populace can continue to live happily, ignorant of the horrors that lurk just out of sight.
Their newest member: Lyra Heartstrings, Truthseeker.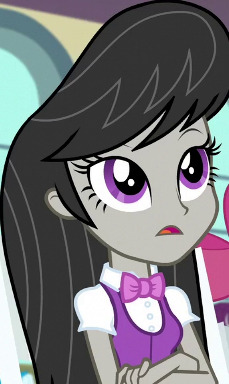 Source
Alternate Universe
Equestria Girls
Romance
Slice of Life
---
Octavia's been acting odd lately: Spacing out, running off for strange meetings, and more.
What's she hiding from her friends?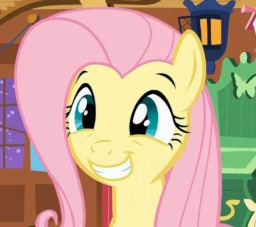 Dark
Random
Sad
---
Fluttershy heads to Sugarcube Corner to treat herself. When she gets there, she finds out about a wonderful new product from Pinkie Pie! The best part is: the first batch is free! What a great deal!
Sure it's only being offered to a select few, comes with a small disclaimer, and isn't allowed to be mentioned in front of Mayor Mare, but who cares? It's amazing!
---
Written as part of my Open Challenge Month. The prompt was "Cookie-butter + Fluttershy" suggested by TheMajorTechie.
Dark
Horror
Romance
Sad
Slice of Life
Tragedy
---
In this story Rainbow Dash learns what it truly means to suffer, when her life turns to the worst. She learns that sometimes you need to move on and let go in life. And that you can't force any pony to change. Rainbow Dash finally turns herself around when a certain newborn colt, Cloud Chaser, enters her life. She is determined to give him the life and family he deserves. The one she wishes so much she could have back! In this story Rainbow Dash learns what it means to be a mother like figure and to support a family, even through the ups and downs. Rainbow Dash learns what it means to make lifelong friends, and maybe even meet some pony who may even end up to be a little something more!