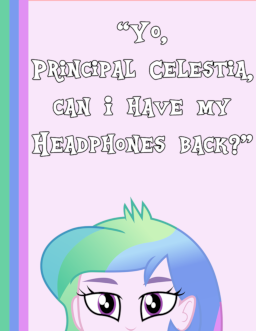 Equestria Girls
Slice of Life
---
It was another day for the students at Canterlot High, but to one D.J., things were going a good direction. Vinyl Scratch received an amazing pair of headphones from Octavia, and she swore the cans were god sent. Unfortunately, Principal Celestia had confiscated her new eargasm inducers, and she won't be getting them soon.
Vinyl decided to take them back.
---
Want more shorts on EQG? Check out my the other Equestria Girls one shots!
---
Featured on the front page on April 24, 2016!