Search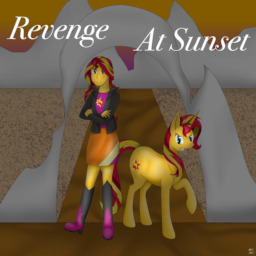 Dark
Alternate Universe
Human
---
This story is a sequel to
Patience
---
When Twilight and her friends placed that spell on Sunset Shimmer they thought it would make her good forever. They never thought she would beat it and return to her old self. Now she has waited long enough and it's finally time for her to get her revenge on all of Equestria. Soon the princesses will see she was the wrong person to mess with.
Thank you Sakura for the amazing art.
Thank you cursedchords for requesting this story from me.
Proofread/Pre-read by Rokkurin
Comedy
Crossover
Adventure
Human
---
I tried to have a normal time. I really he did. But sometimes the universe throws stuff at you, and you just have to roll with it. Too bad I got thrown into a different universe. Now I'm stuck, displaced as a Hunter from Destiny. But not to worry! I have a way with people...ponies. Not really, I suck a socializing and now they hate me.
But, sometimes being the bad guy is fun!
This is my first story! I'd really appreciate any comments on my work. If you make a negative comment, try to make it helpful so I can improve. I will be looking for an editor soon, so if you have experience with displaced fics I would love if you could help me out.
[Displaced fic] [Destiny Crossovers]
Inspired by RealityCheck's Rise of Darth Vulcan
It's rated T for some violence and naughty words
Destiny is a first-person shooter video game developed by Bungie and published by Activision. It is set in a mythic sci-fi universe where players take on the role of a Guardian, defenders of Earth's last safe city, as they wield a power called Light to protect the city from different alien races. The Guardians are tasked with reviving a celestial being called the Traveler, while journeying to different planets to investigate and destroy the alien threats before humanity is completely wiped out.
This is from the wiki page Here
Tragedy
Dark
Slice of Life
---
Sunset Shimmer. Price student of Celestia. Determinded and smart. The best of the best.
That was a long time ago. But now Sunset Shimmer lives in another world, where no one knows her. But that is not everything. After she stole the crown, Celestia sended Twilight Sparkle after her. For Sunset a sharp reminder of her past mistake. And a reason for revenge!
Inspiration song: (spoiler alert!) Shimmer on by Mandopony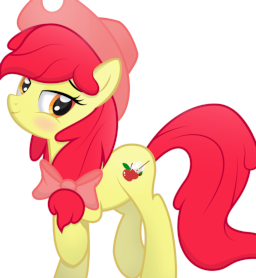 Slice of Life
---
18 and still markless as the only Crusader left in Ponyville, Apple Bloom writes to her niece, Summer Rose, for help. Her talent couldn't be shown in a talent show, but that just makes it more special.
Gore
Dark
Comedy
Crossover
Adventure
Human
---
Trafalgar D. Water Law was a lucky man. Doomed to die at a young age he became a pirate, wishing to only cause misery to those around him. He would eventually become one of the most feared captains on the Grand Line.
It was during his coup against his former leader, Donquixote Doflamingo, that his luck finally ran out.
Fighting a losing battle against the Heavenly Demon, he fell in battle. But, he did not die. No, he instead finds himself in unknown lands surrounded by midget horses and other beasts.
Normally he would approach this situation with the same cold, calculating indifference he usually portrays. He finds himself losing his patience, however, when a creature known as a Changeling decides to follow him around.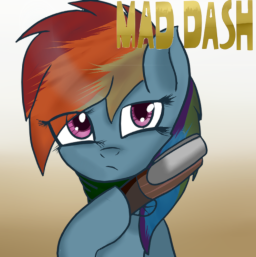 Gore
Dark
Crossover
---
After pony kind waged war on surrounding nations and on itself, no living creature is able to connect with magic. Unicorns can't conjure spells, pegasi can't fly, and earth ponies are hopeless farmers. Now, with magic stripped away from the land, Equestria has become a barren wasteland. As weapon technology advanced, specialized vehicles were manufactured along with many other weapons. In this post apocalypse, speed is key. Fortunately for Dash, she's all about speed. Dash, preferring to fly solo, is forced to save a pony's life which spirals into pandamonium. Now, with fuel more precious then water, Dash must survive the sands and its horrors all while struggling to stay sane.
MAD MAX CROSSOVER A.K.A IF PONIES COULD DRIVE WITH A POST-APOCALYPTIC TWIST
Comedy
Slice of Life
---
Azure Ace Starburst is awesome. She built the best Casino in Las Haygas, she rose to power and became the town's leader in all but name, and she has two amazing foals. These foals need a tutor, and Ace knows the perfect pony for the job: One she met once and never spoke to again, but just happened to become the most magically powerful being in the multiverse.
Look out, Ponyville. The Aces are coming to town.