Search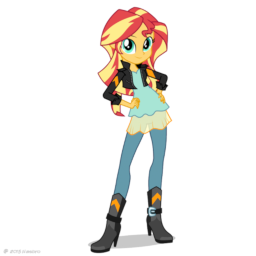 Equestria Girls
Slice of Life
---
In between the events of "Rainbow Rocks" and "Friendship Games," Sunset visits Rarity's boutique, seeking a new outfit to reflect her new personality and outlook on life.
*Written at Fillycon 2016 in Philadelphia, PA.
Comedy
Drama
Random
Romance
Slice of Life
---
One day Discord puts a little spell onA.J to help her come out to a certain pony... Yes the APPLEDASH hath returned!

Inspired by the Liar Liar comic posted by Pitch and Magpie productions on YouTube.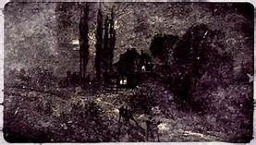 Dark
Horror
Thriller
---
The Blot: an unnatural darkness that suffocates anything within it. This deadly enigma has swallowed up Ponyville, turning the once-thriving town into a darkened wasteland. In this horrifying new world, food and water are scarce, and where your greatest ally is light. All of which are in short supply.
Now, two survivors, Tinker Toy and his son, Gearhead, huddle in their home-turned shelter, hiding in the light. Somehow, despite the supply shortages and a mysterious Beast, the two must survive the gravest threat Equestria has ever seen.
Special thanks my pre-readers Rye Bread, jeray2000, and Mcstuffins!
Alternate Universe
Comedy
Human
Random
Slice of Life
---
This story is a sequel to
Twilight Sparkle Gets a Reality Check
---
"Jordan, you're an idiot."
After Jordan Zusk returned to NASA, he wrote his report on the planet Equis and prepared to submit it. Too bad that his partner, Andy Darson, thought that it was a heap of falsehoods.
Jordan manages to convince her that the ponies are real, and in the process, discovers something shocking. His report debunked, he and Andy use the teleporter to get back to Equis... wait, was that red light supposed to be flashing?
Rated Teen for foul language and some crude humor.
Set between season 2 and season 3.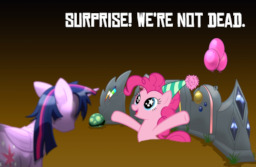 Source
Comedy
Dark
Drama
Random
Slice of Life
---
Twilight decided to read a book. She reads many books, but this one was special. It was a special book that she read. And what it tells her is quite a surprise to exactly no one but her. It's up to Spike, Thorax, and Pinkie to help her through these difficult times.
Of course, if she was better at listening, none of this would have ever happened and I could have saved about 2,000 words.
---
I honestly hate the kind of stories where all of Twilight's friends die.
Proofreading by:
-ShadoWind
-SandwichHunter0 A.K.A theassassin
A submission for the late F*** This Prompt #13.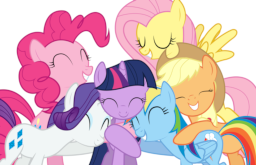 Random
Romance
Slice of Life
---
... keeps the writer's block at bay!
This is a collection of short pieces done as a challenge to myself to write more often. Every single day I'll write a little something, even if that little something is really a tiny something, or maybe even a teeny something. Even the little things can count in practice, after all!
To start we have: Fluttershy and Applejack cuddle.
Twilight tries to have a lazy day.
Rainbow Dash crashes into Rarity's shop.
And more!
---
The Teen and Random tags are there because these stories could cover any of the genres (but I will never write anything explicit enough to count as mature). Romance and Slice of Life tags because those are the two genres that are probably going to pop up most often, and I know some people would rather avoid shipping. The chapters are not connected (if they are at any point I will put an author's note at the beginning of the chapter) and can be read independently.
Ideally, this will update daily. Also, they're all unedited. Of course this means that some of these little fics are going to be better or worse than the others. Some of them will probably be plain bad or will go unfinished, but the reason I'm doing this is to practice, and to document that practice.
I hope you enjoy reading as I try to improve!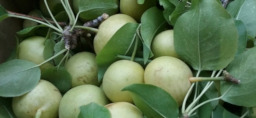 Source
Comedy
Random
---
(Based off the image I took for the cover art, which is a box of Asian pears, AKA ApplePears).
Following a long day of applebucking, Applejack notices a tree that seems a bit... off.
A quick taste-test later, and she realizes that it's a pear tree.
---
Part of a series in which I write insane stories featuring the mane six.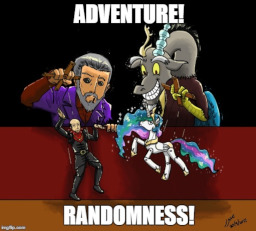 Comedy
Random
---
This is my thank you/love note to my fans and followers. You all give me hope and I love you for it.
The following is a story about a few ponies and other such beings being sucked into a story which changes rapidly as they progress to the exit, and back into freedom. Despite some possibly not wanting to leave.
Warning: contains a lot of meta humor