Search

Comedy
Slice of Life
---
She goes by many names. She has no one personality. She is our nation's greatest security, and our greatest threat.
As I interview Special Agent Sweetie Drops, we, the ponies of Equestria, will learn what it's like inside the government agencies the, we will learn the secrets that they keep from us, and we will uncover the truth behind how they make our choices for us. Have we sold our freedom for security?

Adventure
Human
---
Yesterday was a completely normal day for you. You went to work, you came home, you did some stuff. Today is very much the opposite. For one, you woke up in a castle, that's kind of unusual. And where are your shoes? This is shaping up to be a most tedious day.
This is a comment driven story. The readers will be the main force providing the protagonist's actions and motivations, preferably through comments. We also accept telepathic messages.
Furthermore, I might add, it is a reboot of Everfree Survival, which was based on Wake up. See this. What do?
First Published
31st Jul 2015
Last Modified
31st Jul 2015
Romance
Adventure
---
Ashbolt comes form one side. Illusion from the other. But both Sun and Moon cannot dwell in one sky, so the two face the unbearable separation of war between the Lunar Colony and Solar Empire.
When the pegasus Ashbolt Lumeneria is sent to the Solar Empire dungeons after her Becoming Of Age ceremony for freeing her captive father, she finds herself behind bars, threatened by the torturous Darkers and the wrath of Princess Celestia, but when a deal is made between the Prince Illusion and this Colonist prisoner, Ashbolt begins to see her way to freedom as she is forced to serve in the Imperial Palace. But as time goes on, the feeling of hatred towards her Princess's enemies lessens and she finds a new emotion rising within her-and Illusion feels the same, but with the Elements of Harmony split, there is no hope for love or even a true friendship. And when their plans are torn by Celestia's demand to have Illusion become the new army Captain and to have Ashbolt executed, freedom seems impossible for both doomed ponies and their deaths loom neared with every step apart.

Romance
Slice of Life
---
"Haywaii, her I come."
----
Pineberry Brew works too hard. When Hearth's Warming Eve rolls around, she finds herself headed from Manehattan back to her childhood home of Haywaii. In order to keep her teenage employee in line while she's gone, Pineberry agrees to let loose and have fun on vacation, something she's not particularly good at. Still, she's determined to enjoy this holiday even if it kills her. And it just might.
-----
This will probably be really slow at updating. Be patient with me please. Writing MLP fanfics isn't my main priority.

Slice of Life
---
The stories of the world are so often focused soley on those who change the world. But while those characters are the ones who have the greatest impact, so often is forgotten of the ones with a much smaller impact. The characters who make only a few appearances, or are entirely behind the scenes. The unknown musician, the royal tinkerer, the young adventurer, the dry butler, and more. They all have a tale of their own, and these are their stories.
A series of short stories set in the story "Second Princess of the Night", showcasing the time during the bat ponies stay in Skyline Tower.
Cover picture is Gotham from Batman: The Animated Series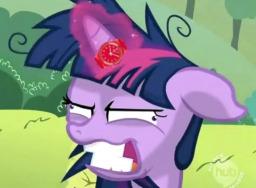 Gore
Dark
Comedy
Random
---
The life of a Princess of Friendship is a tough one. There's never enough time in the day to do what you want to do. So forget the day, thought Twilight Sparkle, and just use the mid-morning hours as your private time?
And that's just what she's used it for. During the night-hours, she's memorized 115 pages of Ulysses, enjoyed meals of roasted pork, and scared away the bums sleeping on her porch. Plenty of time, and all before the daylight. It's a wonderful deal! The best part about having all this time to herself, is that it also gives her time to enjoy her most valued possession: her Swatch.
She's gone to great lengths to get this Swatch, and now it holds a place in her heart higher than the soft words of her mother's voice. The Swatch is everything to her. If it were to go missing, there would be trouble and somepony may even get hurt. She's never had to imagine the possibilities of such a scenario.
Until this morning...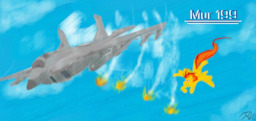 Dark
Adventure
Alternate Universe
Human
---
A Soviet AirForce pilot Milonya Dust and her RIO Trixie Lulamoon are flying a dangerous mission over the US to find the source of great power in the middle of a small town in Maine. In doing so they end up in a world not their own.
Alone with no backup, they must fly through hostile skies in order to find a way back home. Danger lurks around every corner and with no one to turn to they will be forced to make tough decisions, and break the laws of morality just to survive.
But in these unfriendly skies, who's really the enemy?
Rate Teen for violence and swearing and some suggestive themes. Humanized Lightning Dust and Trixie
Equestria Girls/ Equestria story
Cover art self made.

Adventure
---
The Mane 6 are throwing a festival for luna to feel more welcome. but on this momentous occasion, a new problem arises . And it is not from earth! A repracution from night mare moon arises.four ponies were created for night mare moon's evil purposes. with a army of shadows behind them, will These new four ponies be stopped? or will equestria be thrust into eternal darkness? :D MLP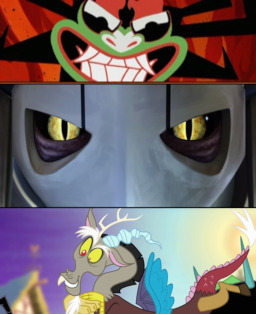 Comedy
Crossover
Adventure
---
Something strange is going on with the universe, so Discord travels to another dimension and meets Aku. After learning that most of Aku's powers have been stolen, Discord takes him to a galaxy far, far away to search there. To their surprise, the demon's powers are now at the hands of the dastardly cyborg General Grievous, who doesn't even know! Can they restore Aku's powers and balance to the multiverse?
This is my spoof of "Dark Disciple", a novel based on unproduced episodes of "Star Wars: The Clone Wars". Don't worry; though this story will retain some elements from the book, it will remain appropriate.