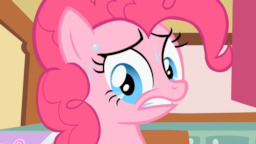 Dark
Drama
---
Twilight had a conundrum ever since Starlight befriended Trixie. How come she was so harsh on Trixie if she supposedly redeemed herself? Especially after Starlight told her that she committed worse crimes than her.
That's when she realized she didn't remember Trixie redeeming. Or what Starlight did. Or the fact that she lives in the Castle now. The worst part? She's not the only one who doesn't remember. The others have amnesia too over the aesops they had...
Except for Pinkie.
This fanfic was written to address "Aesop Amnesia", a trope that props up from time to time in My Little Pony.