Those Who Have Consented to Follow My Works: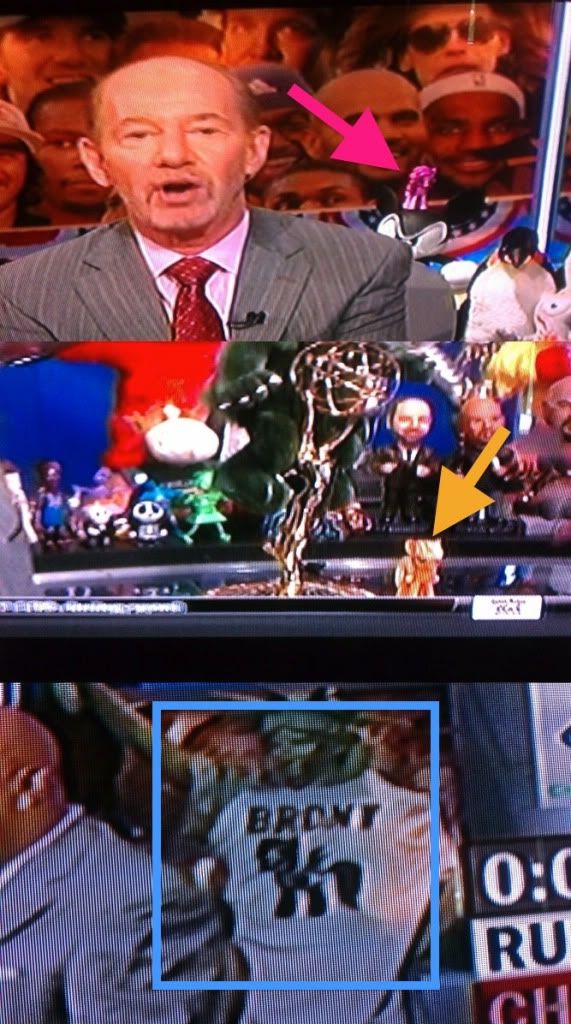 Nicky917 on DA found these images!
I reported before that Tony Kornheiser, one of the two hosts of P.T.I on E.S.P.N., once called one of his imaginary brothers "Brony Kornheiser".
I am happy to report that it appears that the staff liked the idea so much that our Little Multi-Colored Magical Equines took over the show this evening!
I saw the following decorating the set:
- Pinkie Pie figure on top of their Mickey Mouse boxing figurine.
- The old pink Princess Celestia figure sitting among their knick-nacks.
- Twilight Sparkle sitting below that right on the table
- Applejack was sitting right next to their Emmy, and she came down to stand next to their mailbox as they did the "Mail Time" segment!
...and the clincher...
-The Statue of Liberty they were awarded was wearing the Rainbow Dash "Brony" stencil shirt by We Love Fine!:)
It will be funny to see how the culture at large reacts to the presence of our ponies on a sports show! :D
Stay Awesome.
-T.D.